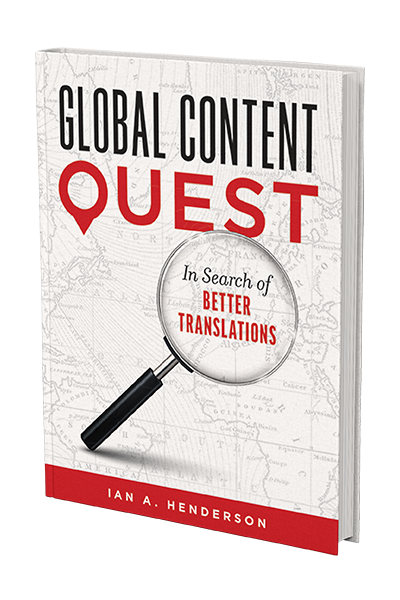 Discover the real source of translation problems
I'm very excited to announce my book – 
Global Content Quest: In Search of Better Translations
– written from over 25 years of experience in the localization business. In it, I share my journey of changing the process of translation into an industrial one. Choosing the right language service provider can be daunting. Learn the strategy Rubric uses to change the narrow view of translation into a broader content issue, as this yields a much more worry-free, cost-effective way of reaching a global audience. Take a sneak peek into the table of contents:
Chapter 1 – Marshy Ground: Through our many years of translating, we've developed a philosophy that can help companies achieve enormous gains in efficiency, accuracy, and revenue.
Chapter 2 – Complexity: We've developed an innate understanding of the common challenges that arise when working in translation.
Chapter 3 – Who We Are: Learn how Rubric was started and our journey to becoming a Global Content Partner.
Chapter 4 – Silos: Silos will not go away on their own. The importance of content oversight is only going to grow as time goes on.
Chapter 5 – Getting Out What You Put In: Learn how combining highly-specialized programs translators use with polished materials results in a seamless, high-quality translation.
Chapter 6 – Missapplied Tools: While human expertise and oversight is always essential, the right tool can be a great asset to a project.
Chapter 7 – Poor User Journeys: Awareness of your customer is the first step toward improving their experience.