ABOUT RUBRIC
The Rubric Story
Founded in 1994, Employee-owned since 2022
NOW
A step forward in Employee-Owned Localization
In September 2023, the next chapter in Rubric's journey began. Rubric's co-founders, Françoise and Ian Henderson, transitioned into non-executive director roles. Susannah Eccles is now the new CEO, bringing over 25 years of experience in the localization industry to the role. Her deep understanding of localization, combined with her strategic mindset, make her an ideal leader to steer Rubric forward.
Susannah is supported by a strong leadership team, including Program Managers Alicja Weikop and Julia Hill, Rebecca Metcalf as Rubric's Global Content Business Analyst and Dominic Spurling as the IT Director.
With the transition of leadership now formally complete, Rubric is poised for continued growth and client success. The employee-ownership model has strengthened our commitment to providing high-quality localization services while prioritizing long-term stability and sustainability.
At Rubric, we are dedicated to bringing our clients global success for many years to come. We commit to staying at the forefront of technological innovation, helping our clients to navigate those changes with their global content.
The Rubric story began back in the 1980s, born of a love of words and technology. These passions endure and we continue to drive growth for our clients across cultures and continent.
1980s
Rubric's beginnings - a love of words and technology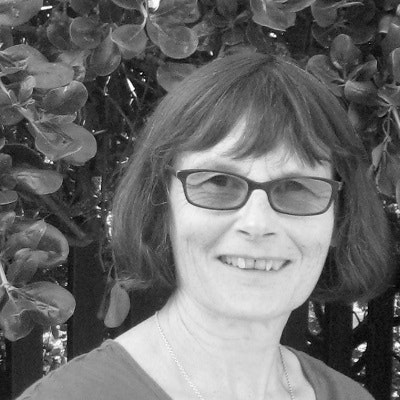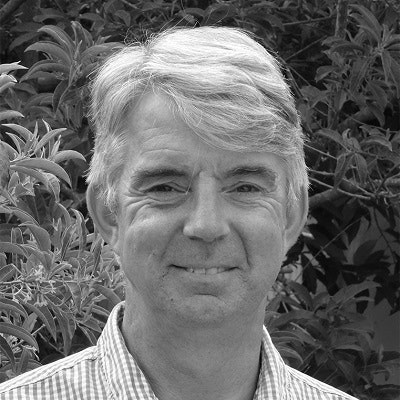 In the early 1980s a young, idealistic French linguist, Françoise Spurling, was working as a freelance translator. She was fascinated by translation and loved languages, but was dissatisfied with the wasteful way that translation was usually approached in global companies.
Experience had taught her that translators working in isolation had limited power. She could see that content and technology were just as important as linguistic skills… but her expertise didn't lie with technology.
Meanwhile, a young Scottish Danish software engineer, Ian Henderson, was indulging in his twin passions of travel and technology, working with global tech giant Siemens in Germany and tech start-ups in Nigeria, Cameroon, Oman, and England. 
By the 1990s, Françoise and Ian both found themselves working for a well-meaning but disorganized translation agency in London. The company took on too much work and its project management was a mess, which made it almost impossible to deliver quality content or make its clients' lives better.
Françoise and Ian were exasperated by the wasted time and effort that they saw all around them. They felt powerless to address their frequent concerns about quality and efficiency.
One day, after yet another dissatisfied client shouted at her, Françoise decided she'd had enough. She would no longer contribute to the rampant inefficiency in the translation industry.
She would change it.
Ian, sharing Françoise's high standards and ethical approach, decided to follow her out the door.
In 1994, intent on transforming the process of localization, Françoise and Ian founded Rubric. Their complementary skills were exactly what they needed to make it happen.
Françoise's passion for languages and drive to empower people ensured they always put customers' and employees' needs before profits. Ian's technological mind and love of process optimization ensured that Rubric's operations were always in a process of continual improvement.
In the '90s, localization technology was still in its infancy. But, they could see that technological innovation was going to be key to making the changes they knew were possible. They decided that Rubric would never own a fax machine or a photocopier and everything would be stored digitally, which was unheard of at the time.  
Their shared hatred of waste ensured that translations were always done with unrivaled efficiency and quality.  
2019
Celebrating 25 years of innovation
In 2019, we celebrated Rubric's 25th anniversary.
With rising international growth, growing competition, and a plethora of new technologies, the challenges associated with creating quality global content are as present as they were in the 1980s.
But, for Rubric's clients, localization can become almost effortless. Thanks to Françoise and Ian's early drive to improve the localization process, clients benefit from the lessons we've learned over many years of excellence and innovation.
There's a reason that some clients have stayed with us for decades. Just as Françoise and Ian continually improved Rubric's processes, we continue to improve our clients' localization processes year on year. 
Innovation is now part of Rubric's DNA and the whole team continuously seeks to evolve, identifying the latest techniques and technologies while working smartly and ethically, cutting out waste and streamlining processes.
Rubric's unique makeup allows us to deliver multilingual translations and content strategies of the highest quality, through deep integration with our clients' businesses.
2022
Rubric becomes Employee-owned
In April 2022, 28 years after Rubric was born, we became an employee-owned company, allowing us to prioritize long-term stability and preserve our unique approach to strategic localization.
The Employee Ownership Trust (EOT) was established to effectively hand over control of the company to its employees, who are best equipped to drive its success. Research has shown that employee-owned companies tend to perform better, with higher levels of engagement, innovation, productivity, and sustainability.
The heart of who we are and what we do remains unchanged. The team at Rubric has always been dedicated and empowered to give excellent service. This change has given us added motivation and confidence to build on our past success whilst paving a new future as employee owners.
Just as we stress the importance of a long-term global strategy to our clients, we also have a strategy to ensure that we continue to serve our clients long into the future.
If you want to get to know us better, the best way is to sign up for our regular newsletter below. We send insight, guidance and tips on how you can improve your localization process.
But, we'd love to hear more about you and your localization needs! If you have a particular project you'd like to discuss or are unsure what you need from localization, just fill out your details in our contact form.
Improve your own localization with our expert resources
At Rubric, we have always been at the cutting edge of translation and localization. Here are some of our expert resources designed to keep you up to date with the latest in localization techniques, tools, and trends. Or sign up to receive free email updates straight to your inbox.