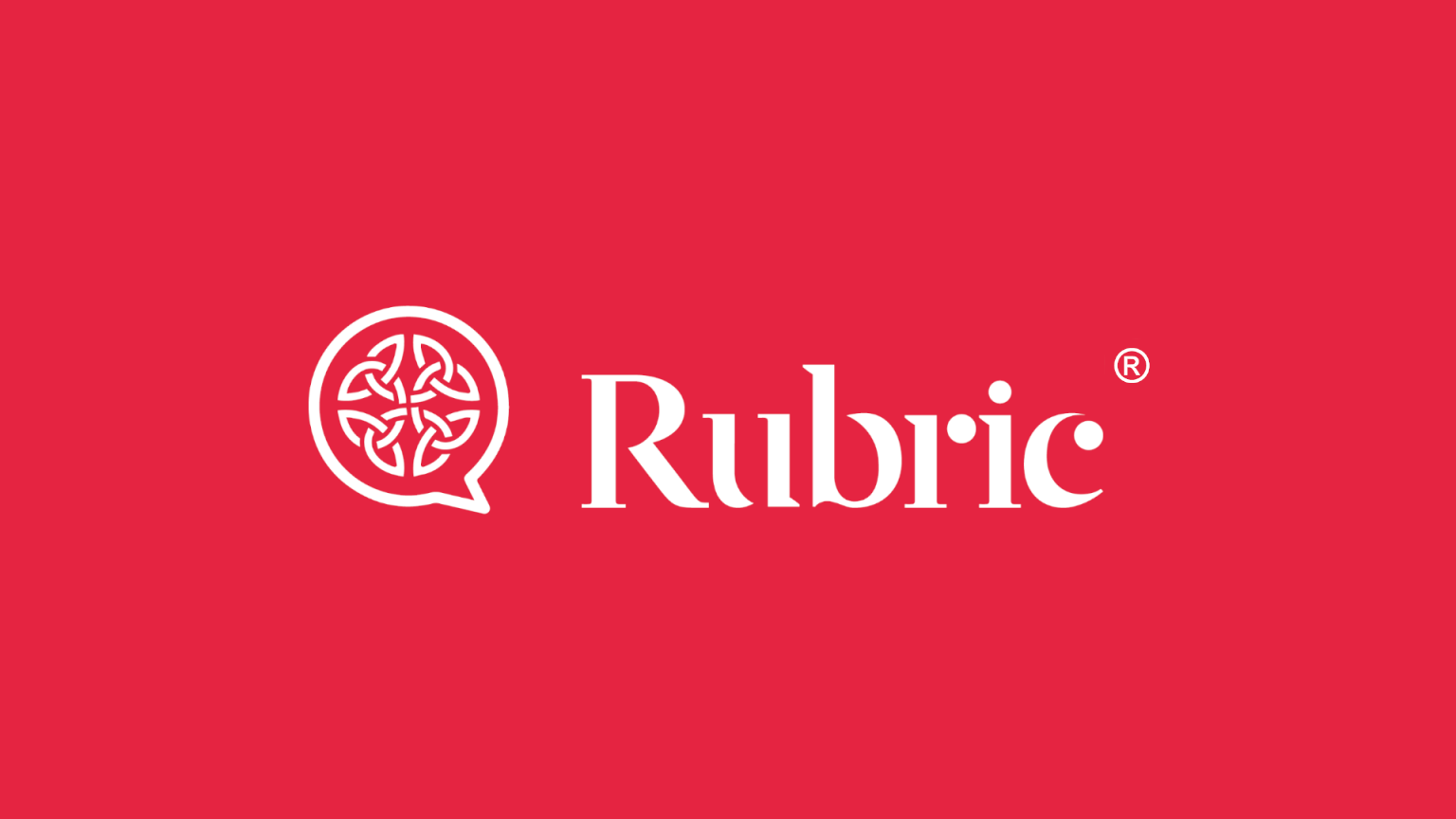 Here at Rubric, we are thrilled to announce some big changes to our brand. These changes could impact you and your global business, whether you are one of our clients, a long-time follower, or you are new to Rubric.
What has changed about Rubric during our recent rebranding?
What does it mean for you and your global business?
What does the future of Rubric look like?
As our CEO and co-founder Françoise Henderson says:
"In the past, we've only done a few updates to our brand, like changing the company slogan. This is the biggest change we've done and we know it probably feels like a change for our clients."
Let's explore why Rubric has undergone this change and, most importantly, what it means for you.
Why has Rubric rebranded?
We haven't just updated our logo, you know.
Our rebrand covers various aspects of Rubric. In this new branding, we have updated our website, refreshed our social media presence, introduced new regular content, and changed how we talk about what we do.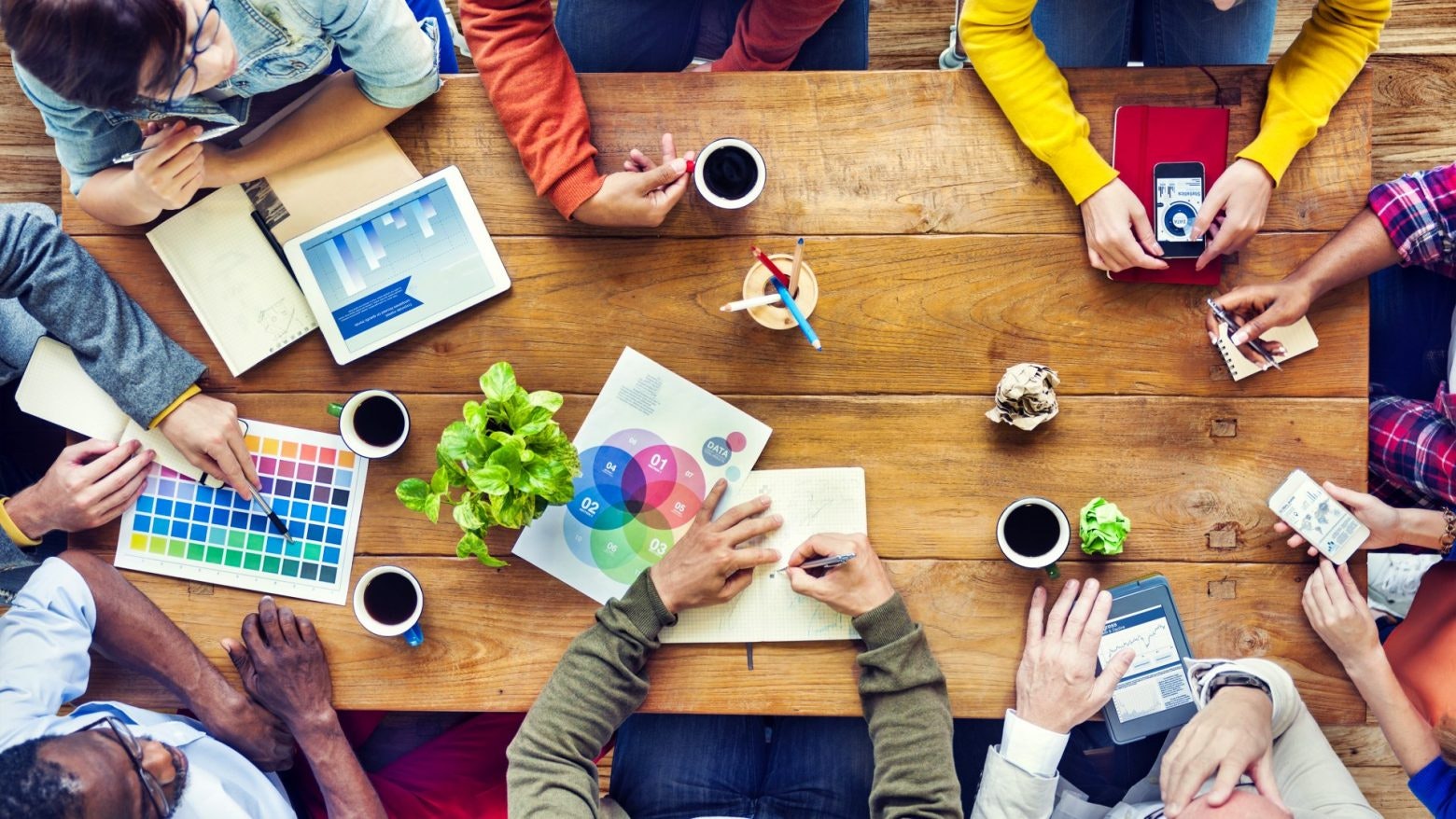 Usually, companies rebrand when they experience a big internal shift. Some companies build their brand from scratch when they are just starting up, other companies rebrand when they are acquired or merge, and other companies rebrand when they change their market and core focus…
None of these is the case here at Rubric.
Operationally, everything is the same as it has always been.
As Françoise explains:
"For our clients, it's business as usual. They know that we always improve things for them and that hasn't changed."
What has changed is the way that we talk about what goes on at Rubric "under the hood."
Because we know that Rubric is very different from other localization providers…
Our CTO and co-founder Ian Henderson says that this difference hasn't always been obvious:
"In the past, we knew what we did internally made Rubric different but we just kept it a secret. Now, we are more open to telling people why we are different and how we do things. Like the new translation tips on our blog, for example. We've always had those tips internally, we've just never told people about them."
We operate differently… but not everyone knows that
Françoise and Ian founded Rubric in 1994. Since then, we have approached localization in a very unique way when you compare us to the rest of our industry.
From the very beginning, we made decisions that have shaped Rubric for over 25 years.
We've operated on such principles as…
No matter what, we never leave a client hanging.

Technology is key to improving localization processes.

A client should never lack access to their own intellectual property.

We owe our clients honesty.

Clients should only have a single point of contact.

There is no problem that can't be solved.
These apparently simple decisions meant that Rubric started its life with a significantly different structure, style, and skillset from other localization providers.
Over the years, many clients have told us that our competitors often fail to deliver the service they need. Missed deadlines, low translation accuracy, and difficult working relationships are some of the horror stories that we have heard about.
Although our clients don't always understand why Rubric is better, we know what makes us unique.
Françoise explains:
"We've always been ahead of the curve and haven't been able to explain why this was the case. To the outside world, we just look like everyone else. Now we are showing how we are different. That's what this rebranding is about."
One of the benefits of this rebrand for both our clients and for potential clients is that it will become easier, we hope, to explain The Rubric Difference to others.
Françoise says;
"A lot of our clients have to sell us across their teams. This rebranding is going to help them do that. At Rubric, we have always operated differently from others in our industry and our clients know that. With this rebrand, we're not keeping our differences a secret anymore."
How you can benefit from our new additions
Learning and teaching are a core part of our drive to explain more about the "secret sauce" behind our operations at Rubric.
Through our new blog content and resources, we are committing to providing valuable, actionable content that will help many more companies on their quest to become thriving global businesses.
This includes a whole host of new and updated resources, including:
Sign up for the newsletter by entering your details here:
We hope that this information will help many more companies to improve their localization processes, even if they aren't working directly with us.
Ian says:
"It gives me satisfaction that we have started to capture and communicate the knowledge that we have internally, to broaden our audience. Two years ago, we had 6 case studies on our website. Now, we have around 100 blogs and resources, and we have many more planned. So there's much more information available."
Highlighting the people behind Rubric
Another change that we have introduced with this rebrand is that we are placing more emphasis on our senior leadership, specifically our Senior and Lead Project Managers.
If you look at 
our Leadership page
 now, you'll see a few more faces than were listed on the page before.
All of our clients have a dedicated project manager who is their single point of contact with Rubric. This helps to make the localization process as easy, transparent, and efficient as possible.
For many, the project manager becomes like another member of their team. However, each project manager has their own set of skills and experiences that they bring to the table. Internally, we have always shared knowledge within our teams at Rubric. But, we have never shared that knowledge with the outside world.
We are now pulling back the curtain and revealing the vast expertise and experience that each project manager has. This valuable knowledge will help both our clients and other global businesses to get more from their localized content.
Ian explains:
"There's now more focus on explaining what challenges our project managers are seeing regularly and what solutions we're implementing. We're hoping people will use that knowledge in their own businesses."
Françoise adds:
"This is the first time we've had senior project managers on the website. Over the last 5 years, we have been building up a strong team. We feel it's time to tell the world about it!"
Don't forget Rubric's unique technology stack!
Many people just think of Rubric as a high-quality translation provider. But, this is far from being the whole story.
Technology and software development has always been at the core of what we do.
As well as highlighting the vast internal knowledge here at Rubric, we are also shining a light on the unique technology stack that we use to streamline our clients' localization workflows.
Tools like RubricAnt, RubricConnect, and RubricLynx are active behind the scenes but we have never fully revealed them before, except to our clients.
The future of Rubric and what it means for you
The recent rebrand might look sudden from the outside, but it is actually the result of a long process.
It's part of Rubric's ongoing strategy to take us far into the future.
Ian explains:
"This is not something that just happened in the last year or two. This is the culmination of a 5-year project."
At Rubric, we are committed to growing our business so that we can help bring our clients global success for many years to come.
And we want to scale in our own way.
We see a lot of inefficiency in the localization industry. We want Rubric to stand apart from others to show how localization can be done differently.
Françoise says:
"We've got capacity. We've got scalability. With this rebrand, we are showing that we are growing Rubric and will continue to grow it."