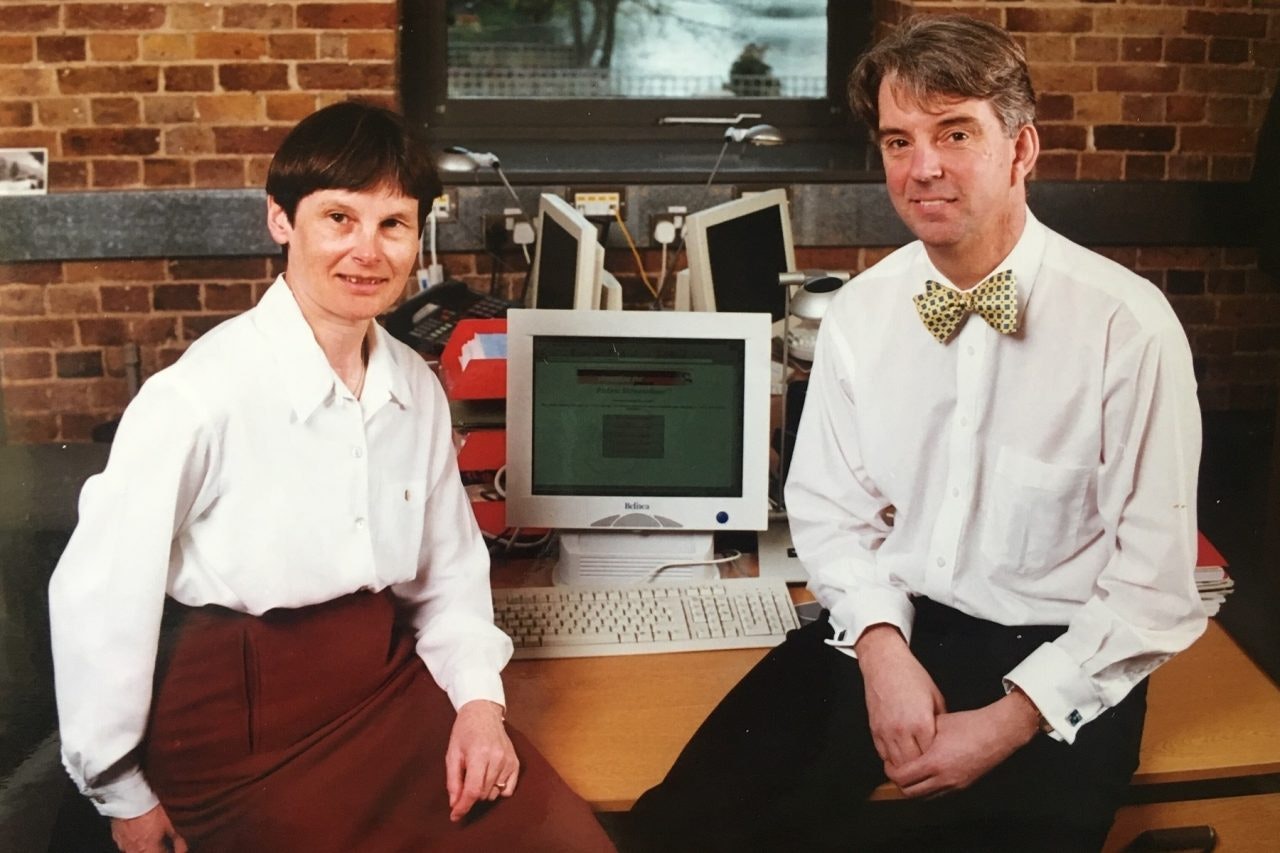 When Françoise and I founded Rubric back in 1994, we set out to do something different. We wanted to put client needs first, and focus on partnerships rather than transactions. Many of the decisions we made were atypical of the industry at the time – for instance, we've never owned a photocopier – but 25 years later, I'm pleased to say that our philosophy has been, and remains, a success.
When I sat down to write this retrospective, my first thought was to highlight some of the key milestones we've passed as a business. However, I quickly realized that by far our greatest achievements have been the relationships we've built with clients and suppliers.
Partners, not customers
In 2018, we rebranded with the tagline "global content partner" – but in a way, the rebrand came 25 years late. Our priority has always been to build long-term partnerships with clients, and work together with them to improve their internal processes and overall content strategies. We recognized early on that while a transactional approach might yield short-term savings, we could ultimately deliver higher-quality and more cost-effective localization by really delving into our clients' operations.
I think it's safe to say that our clients like this approach too, because on average, they've been with us for at least 10 years – and some much longer. For example, we've had the pleasure of working with dynabook (formerly known as Toshiba) for almost 25 years. In that time, dynabook has come to see Rubric as more than just a translation house, and we've been able to work with them to steadily optimize their processes. There's only so much we can do on our end to streamline localization, but when you have a client that's open to feedback and willing to make changes, that's when the real magic happens.
When we first started translating manuals for dynabook, they each cost roughly $8,000. Today, they cost just $75. That isn't the result of any ground-breaking technological advancement, but rather a relentless series of small changes. There's no cookie-cutter formula for this kind of improvement – it's only possible when a client gives us the opportunity to integrate with their business, and trusts our recommendations.
Expert suppliers – the foundation of Rubric
Just as important as our partnerships with clients are our partnerships with suppliers. One of the most important decisions we made when we founded Rubric was to avoid using in-house translators. Instead, we've always worked with a wide range of specialist freelancers for different types of content. Our translators each have intimate knowledge of the industries they localize for, so they can provide our clients with the most accurate translations possible.
Back when we started, finding these specialists wasn't easy. Before the Internet, recruitment involved spending upwards of $10,000 on national newspaper ads in the countries we needed translators for. But we're very happy we made the effort, since we're still working with many of those same translators today! In fact, several freelancers have been working with us on the dynabook translations for 25 years.
Françoise used to be a freelance translator herself, so from the beginning, she knew the value of treating suppliers with respect. And our freelancers have more than repaid that respect – to this day, they are the backbone of Rubric.
We asked some of our translators for their thoughts, and it's been great to hear that they appreciate the partnership just as much as we do:
"Your competent and friendly staff has always treated me with respect and fairness. You are a pleasure to work with." – Johanne, English to French Canadian

"I've been working with Rubric for about 20 years. Can't point to any specific project as there were so many. I can point out all the PMs – all were and are highly helpful, friendly and so nice to work with. Looking forward to many more happy years." – Ilana, English to Hebrew

"In 2017, I got an opportunity to work with Rubric translating school text books from English to Sesotho. It's one of the best companies I've ever worked with."– Thabelang, English to Sesotho
They say that you're only as good as your last five minutes. Well, there's been a lot of five minutes in the last 25 years, and we're still going from strength to strength. So thank you to the clients and suppliers who have helped us get this far, and here's to another 25 years!
Do you want to learn more about our journey and discover how your global content strategy could transform your localization?
In our book 
Global Content Quest
 Ian Henderson tells the Rubric story and you will learn about the 3 major problems in the translation services industry that you can overcome by implementing a good global content strategy.